Reliable Pest Solutions In Washington, D.C.
The sprawling metropolis of Washington, D.C., is buzzing with activity. Home to our nation's capital, it's the site of revolution and change. However, one thing that hasn't changed is the presence of pest activity. Pests are present throughout the year here in D.C., which means our homes and businesses are under threat of an infestation. The only guaranteed way to protect your property from pest infestations is to call in the experts.
Destroy Pest Control is a family owned and operated company that is proud to provide complete pest solutions to homes and businesses throughout Washington, D.C., and the surrounding areas. Call us today for your free estimate and inspection.
Home Pest Control In Washington, D.C.
If you're looking for ongoing protection for household pest infestations, you've come to the right place. Destroy Pest Control is your go-to source for complete home pest control solutions in Washington, D.C. We've serviced over 200 homes with comprehensive pest control services, offering year-round protection you can trust. We start with a thorough inspection, during which we examine a variety of areas:
Windows, entry points, walls

Crawlspaces and attics

Conducive conditions and active pests
Once we familiarize ourselves with the scope of the infestation, we develop a treatment plan to meet your needs. We offer a variety of treatments, ranging from lawn granules and exterior power spraying to spot treating harborage areas and entry points. We also return monthly to maintain the exterior and treat the interior as needed. Get in touch with us to learn more.
Five Reasons Professional Rodent Control Is Important For Washington D.C. Homes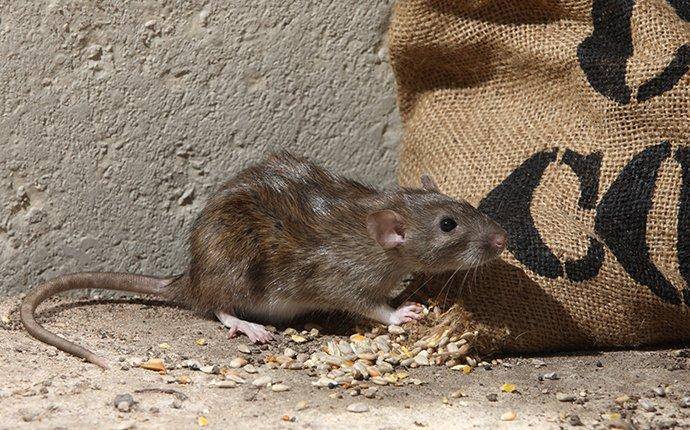 It's never pleasant to discover pests in your house, but there's something particularly disturbing about a rodent infestation. These pests are dangerous and destructive, and if you want to protect your Washington D.C. home from rodents effectively, the best thing to do is rely on the pros. Here are five reasons why professional rodent control is important for your home:
1. Rodents are sneaky pests that can enter your home by squeezing into whatever small openings they can. Only the pros can cover all potential access points and tackle the whole problem.

2. As these unwelcome intruders infest your home, they can chew on electrical wiring and put you at risk for a house fire.

3. Rodents leave feces, urine, and saliva everywhere they go, spreading bacteria and harmful pathogens that end up contaminating food prep areas and other surfaces, leaving you vulnerable to disease.

4. Once rodents get inside of your wall voids, they begin gnawing on whatever they can, causing structural damage that professionals need to address.

5. Rodents tend to carry around mites, fleas, and ticks, exposing your home to a further infestation and the consequences that come with it. Only pest control professionals can perform treatments for all possible pests.
It is imperative to leave your rodent control, and prevention needs to the professionals. A rodent infestation is something no homeowner wants to deal with, and that is why we're here to deal with it for you. Contact the team at Destroy Pest Control today to learn more.
How To Avoid A Pantry Pest Infestation In Washington, D.C.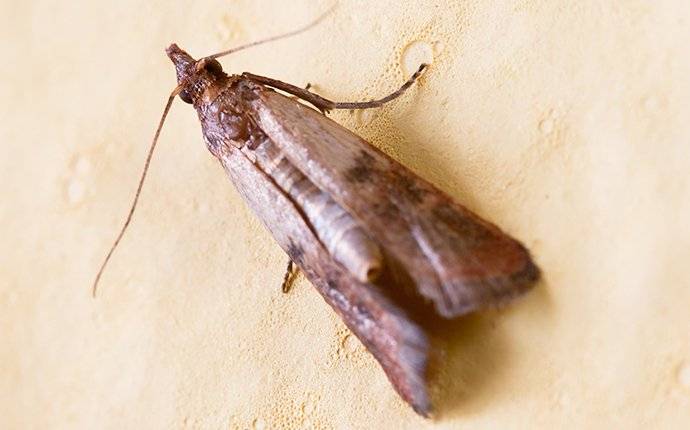 Here in Washington D.C., pantry pests are a present threat that property owners should be aware of. Pantry pests are year-round intruders that gather around stored food and commonly contaminate items like grains, flour, dry cereals, spices, candies, chocolate, beans, corn, pasta, cornmeal, dried fruit, and cookies. If you want to avoid a pantry pest infestation, here are some tips to consider:
Don't purchase food items with signs of damage like torn packaging.

Eliminate excess moisture, fix leaky pipes, and take care of any clogged drains in the house.

Inspect products currently in your pantry for any pest activity; throw out expired items.

Inspect the groceries, as pantry pests are often brought inside on infested bags and packaging.

Properly store all food in sealed containers with secure, tightly-fitted lids.

Seal cracks, crevices, and holes around pipes to block off access points.
For guaranteed year-round protection from a pantry pest infestation, the best thing you can do is reach out to the experts. Here at Destroy Pest Control, we have the experience needed to detect, eliminate and prevent future infestations of pantry pests, and we're here to protect you. We deal with common area intruders like Indian meal moths, weevils, cigarette beetles, and others. Contact us to get your inspection scheduled right away.
Commercial Pest Control In Washington, D.C.
If you want to guard your D.C. business against the threat of a pest infestation, it's a good idea to rely on services from pest professionals. We are proud to service local business owners with dependable commercial pest solutions. From inspection to follow-up services, our team is with you every step of the way. Our same-day/next-day response time gives you round-the-clock access to our services because our goal is to keep you satisfied and safe. Reach out to schedule your complimentary inspection, and we'll get started right away.
Schedule Your Free Inspection
Complete the form below to schedule your no obligation inspection with Destroy Pest Control.