Professional Pest Management For Reston, VA Properties
Founded rather recently in 1964, Reston is a thriving community born from the Garden City movement emphasizing a mixture of residences, businesses, and green spaces. It is this potent mix that has made it such a great place to live, earning it the distinction of Best Place to Live in Virginia in 2018 by Money magazine. Unfortunately, pests are in total agreement with this sentiment, and they love settling down and reproducing right here in Reston. All year long, our homes and businesses are vulnerable to pest infestation, exposing us to a variety of health and safety risks. The best protection you can secure is ongoing services from the pest professionals.
Destroy Pest Control has your back. We are a company with over 15 years of experience in the world of pest control. Our team implements innovative pest control techniques, professional services, and fair prices to cater to the needs of our valued customers. Help us help you, and give us a call today. We offer free estimates, and free inspections for your convenience.
Home Pest Control In Reston, VA
Here at Destroy Pest Control, we are here to guard your home from infestation. Our team is experienced in dealing with a variety of common area intruders, some of which include rodents, ants, stinging insects, bed bugs, cockroaches, pantry pests, mosquitoes, spiders, silverfish, fleas, and ticks. After conducting a thorough inspection, we determine the right plan of action to treat your household pest problem. Some of our services include:
Sweeping down spider webs.

Power spraying the exterior.

Laying granules around the exterior.

Spot treating interior harborage areas and entry points.
We utilize tried-and-true IPM (Integrated Pest Management) strategies to target the source of the infestation, and then thoroughly eliminate it from the inside out. We've serviced hundreds of local homeowners, bringing Reston residents and their loved ones comprehensive protection from household infestation. Get in touch with us today to learn more about our residential pest control solutions.
Benefits Of Bio-Disinfecting Treatments In Reston Commercial Facilities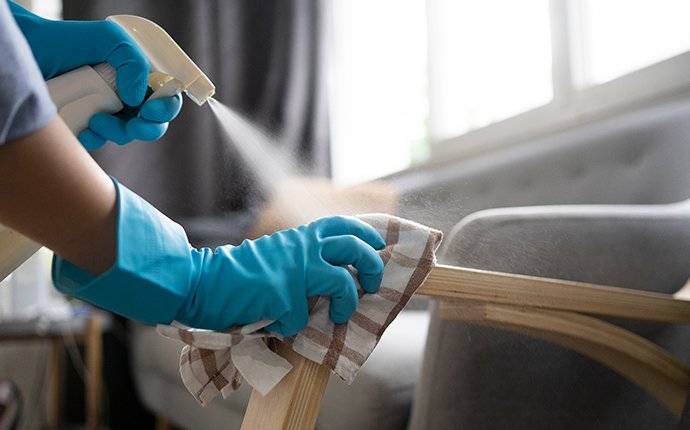 When pests get into Reston businesses, they expose the entire facility (and everyone inside of it) to contamination. They leave behind droppings, and spread around all kinds of bacteria and pathogens, contaminating vulnerable surfaces and putting everyone's health at serious risk.

If you want to effectively protect your health and safety, it's important to rely on a team of qualified pest professionals. Our treatments are guaranteed to eliminate harmful bacteria caused by infestation, and include:
Ozone Disinfectant Treatments
Uses air cleaning devices that are safer, and more environmentally friendly, than ordinary household sprays.

Uses water and gas instead of harsh chemicals.

Eliminates microbial contamination and dirt in the air.

Effective treatment against common indoor toxins.
Odor Removal Treatments
Safe, effective, eco-friendly products.

Removes micro-sized, odor-causing particles in the air.

Never relies on harsh chemicals or perfumes.

You can breathe easy knowing the air in your home is cleaner and safer.
Call Destroy Pest Control today to speak to one of our experts about your commercial bio-disinfecting needs. We are certified by the Department of Agriculture as an environmentally friendly cleaning company. We will flush your property of all harmful germs, bio-disinfecting the premises to achieve the thorough clean you're looking for.
How Do Bed Bugs Get Into Reston Homes?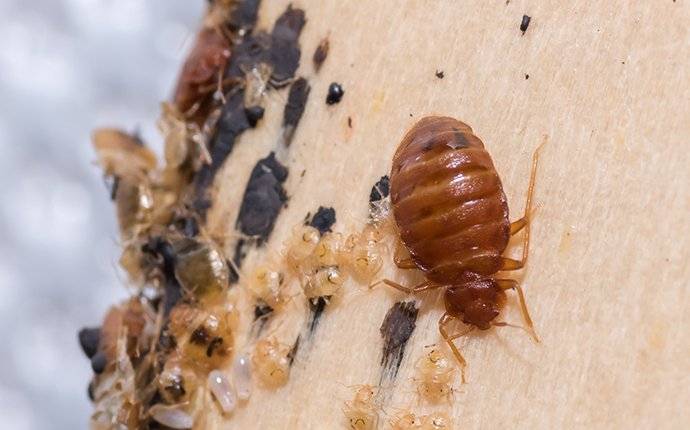 Bed bug infestation is every homeowner's nightmare. Bed bugs are parasitic pests that can be found in your bed, around furniture, in clutter, and various harborage areas around your Reston home. These pests can be pretty sneaky about getting inside, and there are a variety of attractants around your home to consider.

The first thing to think about is their food source. Bed bugs feed on human blood, so they can be found in areas with high levels of human activity (like beds). Bed bugs get from one place to another by hitchhiking via a person or object moving between rooms or locations. They can be brought in by outside sources, such as packages, furniture, clothing, and other people.

For dependable protection from bed bug activity, the best thing to do is reach out to the experts right away. Destroy Pest Control is here to take care of all your bed bug detection and extermination needs. Call us today to discuss your bed bug control needs, and we'll get the process started right away.
Commercial Pest Control In Reston, VA
Whatever kind of commercial facility you run, one thing remains true: you are responsible for maintaining safe and healthy conditions around your property. Not only is this crucial for the well-being of your customers and employees, but it's essential in order to maintain a good reputation. Here at Destroy Pest Control, we provide complete commercial pest control solutions to a variety of local facilities, such as hospitality, multi-family housing, warehouses, schools, and office spaces.

We specialize in pest control for restaurants, and offer year-round coverage from a variety of common area intruders. Some of the pests that our commercial plans cover include rodents, spiders, ants, bed bugs, fleas, flies, cockroaches, bees, hornets, and wasps. After treatment is finished, we'll come back every month to keep things pest free all year long. Call today to get started.
Schedule Your Free Inspection
Complete the form below to schedule your no obligation inspection with Destroy Pest Control.