Quality Pest Solutions For Laurel, MD Properties
When you own a home or business in Laurel, it can be very difficult to keep pests off of your property. Unfortunately, if you try to do this on your own you could wind up making matters worse. At the very least, you allow a hazardous or destructive pest infestation to linger, putting everything that matters most to you at risk.
Instead of leaving it to chance, partner with the professionals who have decades of experience serving the Laurel area homes and businesses. At Destroy Pest Control, we provide the kind of professional assurances you can trust, along with all of the following benefits:
20 years of pest control experience
Integrated pest management solutions
Customizable treatments
Variety of pest control services
Give us a call today to schedule an inspection with one of our pest control professionals.
Home Pest Control In Laurel, MD
As a homeowner in the Laurel area, there are a variety of pest problems that you will need to deal with. However, if you aren't utilizing the right resources, pests could endanger your family or destroy your property, over time. That's why partnering with professionals is the most effective method of getting rid of pest problems from your property.
At Destroy Pest Control, we have the decades of pest control experience and the innovative pest control solutions to protect your property from any of the most dangerous and destructive pests in the Laurel area. Plus, we have the friendliest and most knowledgeable pest technicians in the industry. Give us a call today to schedule your inspection.
Bed Bug Control: What To Do When You Find Bed Bugs In Laurel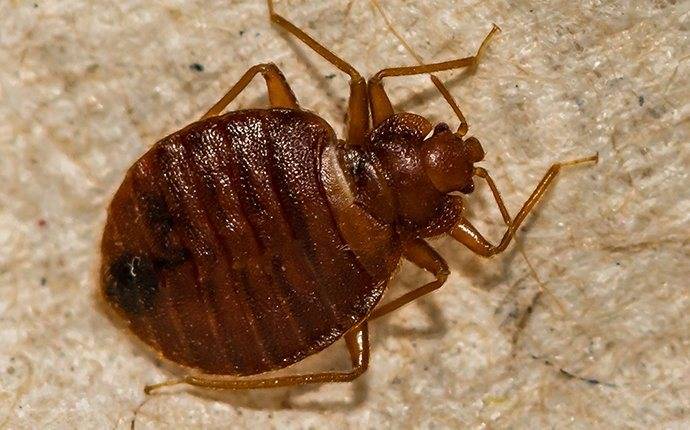 If you find bed bugs in your Laurel home, they need to be dealt with immediately. After hitching a ride into your home on items like used furniture and luggage after traveling, bed bugs will burrow beneath your furniture cushions and mattresses, waiting until you're asleep to come out and feed on your blood.
That's why, even though bed bugs have never been connected to serious diseases, they can lead to insomnia, anemia, and other such conditions. These pests are so small that you may not notice the pests themselves until the problem has become very serious. The initial warning signs of an infestation include:
Rust-colored rings from bed bug excrement
Bloodstains from feedings
Musty odors on furniture
Red, itchy bite marks on your skin in a straight line
If you do notice these signs, understand that there is not much you can do about a bed bug problem on your own. Spraying the furniture or mattresses, or even vacuuming the surface layer will only eradicate a small portion of the infestation. Partnering with a Destroy Pest Control residential pest technician is the fastest and most effective way to get rid of an entire bed bug infestation. Give us a call today if you notice any signs of bed bug activity in your home at all.
Five Rodent-Prevention Tips For Laurel, Maryland Homeowners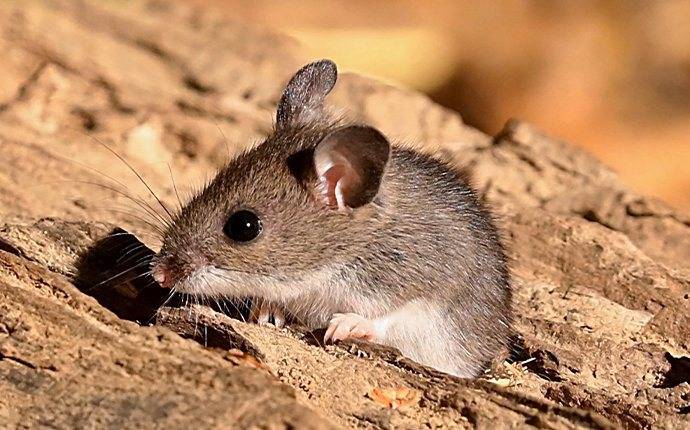 When rodents enter your Laurel home, they can destroy your property, over time and spread dangerous bacteria that can lead to salmonella, E. Coli, and more. Many rodents will even carry the rabies virus or introduce dangerous parasites onto your property. That's why preventing a rodent infestation is paramount to keeping your home and family safe.
Unfortunately, these pests are equipped with sharp teeth and flexible bodies, capable of chewing through a variety of construction materials to gain entry into nearly any structure they want to. Rodent prevention starts with reducing their attraction to your property with the following methods:
Declutter the low traffic areas of the home and yard.
Clean your home regularly.
Store food and trash
properly.
Maintain the lawn regularly.
Trim back tree branches from your home to prevent a roof entry.
Even though all of these methods can be effective in reducing your chances of a rodent infestation, the only guaranteed form of rodent prevention is partnering with a Destroy Pest Control rodent expert. Give us a call today to schedule an inspection.
Commercial Pest Control In Laurel, MD
As a business owner in the Laurel area, you have to protect your reputation at all costs. That means that you not only have to have the best customer service in the area, but you also need to stay out in front of every pest control problem that could be seen by your customers.
Instead of risking all of your hard work on the inconsistent results of DIY pest control methods, partner with the pros who have over 20 years of experience serving Laurel area businesses. Our technicians are constantly training in the latest and most innovative pest prevention and eradication techniques in the industry. Give us a call today to take your first step towards a pest-free property.
Schedule Your Free Inspection
Complete the form below to schedule your no obligation inspection with Destroy Pest Control.