Complete Pest Management In La Plata, MD
Incorporated in 1888, the small town of La Plata, MD, offers convenient access to adventure in every direction. We are 30 miles southeast of Washington D.C., 45 miles southwest of Annapolis, 60 miles south of Baltimore, and about 90 miles north of Richmond. La Plata is a great place to call home, and unfortunately, pests agree with that notion. These intruders are a year-round problem here in Maryland, and that exposes our homes and businesses to the dangers of pest infestations.
The best way to guard your property against a pest infestation is to call in the experts. Destroy Pest Control is here to address all of your residential and commercial pest control needs. We are a family owned and operated company that has been servicing Charles County and the surrounding areas for over 15 years. Thomas Murray and our team of pest managers are proud to provide customized pest solutions to meet your needs. Get in touch with us today and "Help Us Help You."
Home Pest Control In La Plata, MD
Your La Plata home is a paradise for local pests, and it's important for you to protect your house and your loved ones from the perils of an infestation. Destroy Pest Control offers complete home pest control solutions in La Plata, MD that local homeowners can trust all year long. We've serviced over 200 local residences, customizing pest treatment plans to meet your needs in a way that works for you and your family.
We prioritize the use of IPM (Integrated Pest Management) strategies to tackle your household pest problem from every angle, exterminating the problem from the inside out. Our team offers same-day/next-day services as well as emergency services to keep you protected 'round the clock.' No matter what kind of household pest problem you're facing, we're ready to help. Reach out today to get your complimentary estimate and inspection.
La Plata's Step-By-Step Guide To Ant Prevention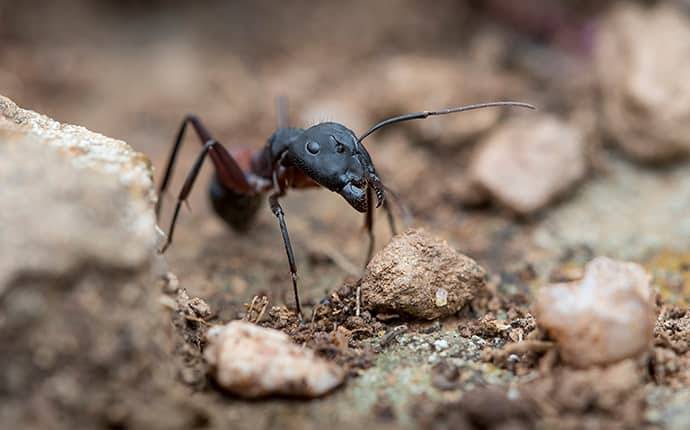 When it comes to ant activity in your La Plata home or business, there are a number of attractants around your property to keep in mind. It's important to be conscious of certain habits, avoiding conditions that are conducive to ant infestations. Here are some helpful ant prevention tips to keep in mind:
Promptly clean spills and crumbs, and wipe down counters, sticky jars, and residue.

Keep food stored away in tightly sealed containers.

Regularly take out the garbage and store it outside in a lidded bin.

Put away pet food and store it in sealed plastic containers.

Fix leaky pipes, faulty facets, and malfunctioning drains.

Install a dehumidifier in damper areas of the house.

Trim branches, trees, and bushes, and direct them away from the structure.
The most reliable way to protect your property from ant activity is to seek professional help. The team at Destroy Pest Control will provide an extensive inspection and identify and eliminate any ant activity. We know the necessary measures needed to keep them off your property moving forward. Give us a call today to learn more about our ant control and prevention needs.
How To Control Mosquitoes Outside Your Home In La Plata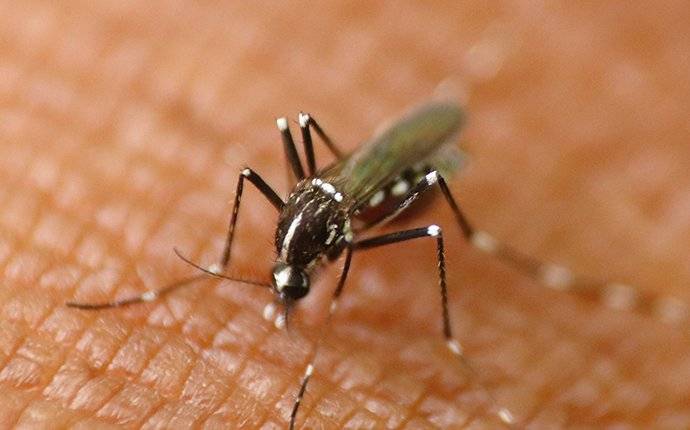 Mosquitoes are dangerous parasites that can transmit a host of vector-borne illnesses into their hosts. If an infected mosquito bites you, you become exposed to a long list of adverse health conditions, some of which include Zika, malaria, and West Nile.
If you want to avoid mosquitoes, and control their presence outside of your La Plata home, be sure to eliminate any standing water. Mosquitoes lay their eggs in water, so to discourage them from breeding on your property, make sure there is no water collecting in buckets, tires, pots, birdbaths, and other areas of the yard.
If you want year-round protection from these harmful vectors, the best way to go is professional pest control services. Destroy Pest Control provides complete mosquito control and prevention services for La Plata homes that bring you lasting protection all year long. There's no better pest protection than help from the professionals. Call us today to get started.
Commercial Pest Control In La Plata, MD
If you want to guard your La Plata business against pests effectively, you've come to the right place. We work with a variety of businesses, offering year-round protection from infestations. Below is an outline of our commercial pest control process:
Communicate with customers to review realistic expectations and pesticide applications

Perform innovative pest control techniques, offering green and eco-friendly pest treatment options

Provide full coverage from rodents, spiders, ants, bed bugs, fleas, flies, cockroaches, bees, hornets, and wasps

Guarantee reliable services that prioritize complete customer satisfaction

Return monthly for follow-up treatments around the exterior and interior
We specialize in pest control for restaurants, but we protect all kinds of facilities from pest activity. Some of the properties we've worked with include hospitality, multi-family housing, warehouses, schools, and office spaces. Call today to discuss our effective commercial pest control offerings in La Plata, MD.
Schedule Your Free Inspection
Complete the form below to schedule your no obligation inspection with Destroy Pest Control.