Pest Control For Your Hyattsville, MD Home Or Business
Incorporated in 1886, Hyattsville, MD, is located inland from the Chesapeake Bay, right along the Potomac River between southern Maryland and Northern Virginia. Just under a half-hour drive northeast from Washington D.C., Hyattsville is a great place to call home, but we're not the only ones who think so. Local pest populations are eager to settle down here in Hyattsville, specifically in our homes and businesses. If you want to protect your property from infestation, you've come to the right place.

Destroy Pest Control is here to address all your residential and commercial pest control needs. We're proud to service homes and businesses throughout Prince George's County and the surrounding areas. Our team is experienced in dealing with a variety of common area intruders, some of which include rodents, ants, stinging insects, bed bugs, cockroaches, pantry pests, mosquitoes, spiders, silverfish, fleas, and ticks. Call today to request your free estimate and inspection.
Home Pest Control In Hyattsville, MD
Here at Destroy Pest Control, our team has serviced over 200 local residences, providing year-round pest control services that Hyattsville homeowners can count on. We utilize tried-and-true IPM (Integrated Pest Management) strategies to target the source of the infestation and then thoroughly eliminate it from the inside out. Our residential process includes:
Inspection - Top to bottom, front to back, windows to walls, crawlspaces and attics, conducive conditions, and active pests.
Treatment - Sweeping down spider webs, power spraying the exterior, laying granules around the exterior, spot treating interior harborage areas and entry points.
Follow-Up - Monthly exterior maintenance, interior as needed.
We also offer additional residential services for bed bug control, rodent control, mosquito control, and bio-disinfecting treatments. As a family-owned and operated company with over 15 years of experience in the world of pest control, we are dedicated to keeping you and your loved ones safe and protected from infestation. We're also proud to provide same-day/next-day service and emergency services for your peace of mind. Get in touch with us today and "Help Us Help You."
Tips To Get Rid Of Mice And Keep Them Out Of Your Hyattsville Home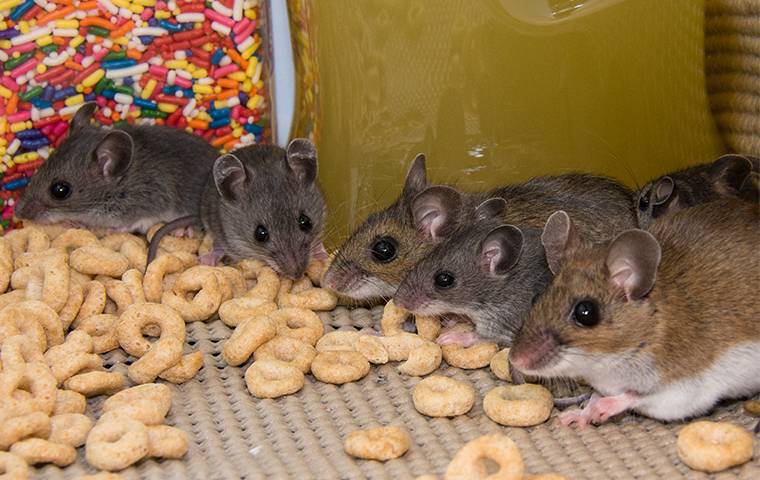 Your Hyattsville home is the last place you want to find mice running around. Not only can mice spread germs and cause contamination throughout your house, but they can also cause serious damage to your property at large. They threaten both your health and your safety, and that's why it's important to get ahead of the problem. Here are a few tips for getting rid of mice and keeping them out of your home:
1. Eliminate access points like cracks and crevices around the foundation.

2. Get rid of any excess moisture and water sources.

3. Keep food properly stored in gnaw-proof containers.

4. Remove any wood piles and yard debris.

5. Store trash outside in a tightly sealed metal container.
At the end of the day, the best mouse protection you can secure is ongoing pest control services from the pros. Destroy Pest Control is highly experienced in dealing with local area mice, and we have the knowledge and expertise to eliminate them from your home, guaranteed. Reach out to us today to learn more.
Is Professional Mosquito Treatment Right For My Property In Hyattsville?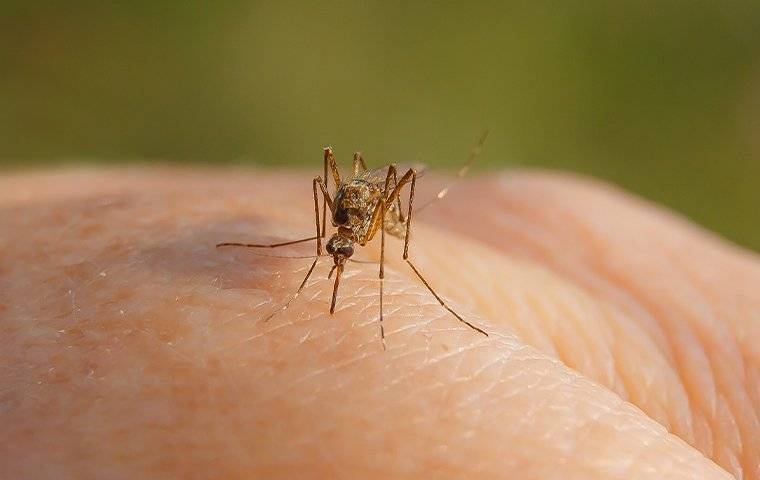 Mosquitoes are parasitic pests that pose a serious threat to the health of all who are exposed to them. If an infected mosquito bites you, you are exposed to a long list of viruses and diseases. Some of the most common mosquito-borne illnesses include Zika virus, malaria, West Nile virus, chikungunya, encephalitis, and many others.

To avoid these conditions, you should promptly address your mosquito control needs. The most reliable and effective way to control mosquito activity around your property is to call in the pest professionals. Here at Destroy Pest Control, we develop a customized treatment plan to tackle the problem effectively, giving you thorough pest protection you can trust. Call us today to get started.
Commercial Pest Control In Hyattsville, MD
Here at Destroy Pest Control, we provide complete commercial pest control solutions to a variety of local facilities, such as hospitality, multi-family housing, warehouses, schools, and office spaces. Our commercial pest control process includes:
Communication with customers to review realistic expectations and pesticide applications.

Detailed guidance regarding federal and state laws, and regulations.

Full coverage from rodents, spiders, ants, bed bugs, fleas, flies, cockroaches, bees, hornets, and wasps.

Guaranteed services that prioritize complete customer satisfaction.

Innovative pest control techniques, offering green and eco-friendly pest treatment options.

Monthly follow-up treatments around the exterior and interior.
Our team specializes in pest control for restaurants, providing interior and exterior treatments to keep you protected all year long. Our team implements innovative pest control techniques, professional services, and fair prices to cater to the needs of our valued customers. Whatever your pest challenge, we're here to help you find the solutions. Call today to get started.
Schedule Your Free Inspection
Complete the form below to schedule your no obligation inspection with Destroy Pest Control.
Destroy Pest Control Blog
If there was a list of the reasons why people loathe spiders, it would be long. The fact that many craft clear webs that you may stumble into would likely be at the top. If not that, it would be their…
Destroy Pest Control Blog
If there was a list of the reasons why people loathe spiders, it would be long. The fact that many craft clear webs that you may stumble into would likely be at the top. If not that, it would be their…