The Eco-Friendly Professional Solutions For Your DMV Area Home
When you partner with a family owned and operated pest control company, you not only get the personal attention of the service technicians, you also get the kind of service that puts your needs first. At Destroy Pest Control, the only thing we really want to destroy is pests (not your home, your vegetation, or your health).
That's why we provide the highest quality customer service and eco-friendly solutions for all of your residential pest control needs. When you partner with our professional technicians, you'll have the kind of personal attention that has earned us top ratings on:
Angie's List

HomeAdvisor

Yelp

Thumbtack

NextDoor
Personal service and professional solutions? That's a combination you just can't beat. As the local pests threaten your home with property destruction, disease transmission, and more, you'll have peace of mind knowing that there are pest control experts committed to your specific property needs. It's nice knowing there are affordable options in the DMV area that can provide this kind of quality.
Home Pest Control From Destroy Pest Control
Our general pest control plan is the perfect combination of award-winning service technicians and the customizable, eco-friendly solutions that we've been able to develop and perfect over 15 years of industry and area experience. These treatments begin with an assessment of the property so that our residential pest control specialists will know exactly what's bringing pests to your property and how to keep them out. We'll then give you a quote on a customizable game plan to eliminate any current problems and keep the pests away for good.
Our general pest control plan involves quarterly services that always involve the latest in Integrated Pest Management technologies to give you the professional assurances you're looking for when your home and family's health are at stake. These plans will eradicate and prevent all of the basic, common pest problems in the DMV Area, including ants, cockroaches, flies, pantry pests, spiders, and more.
Our Home Pest Control Process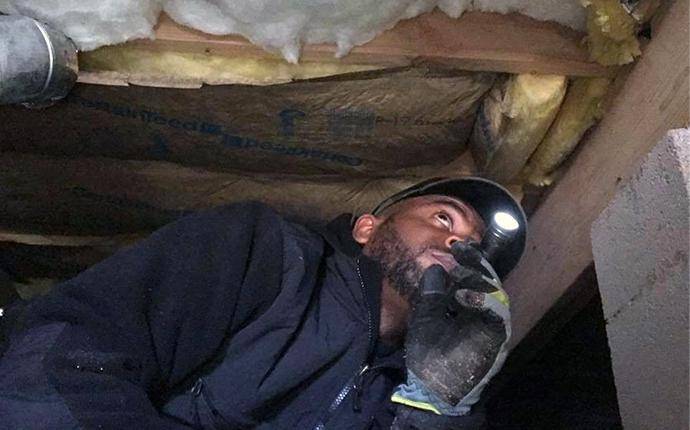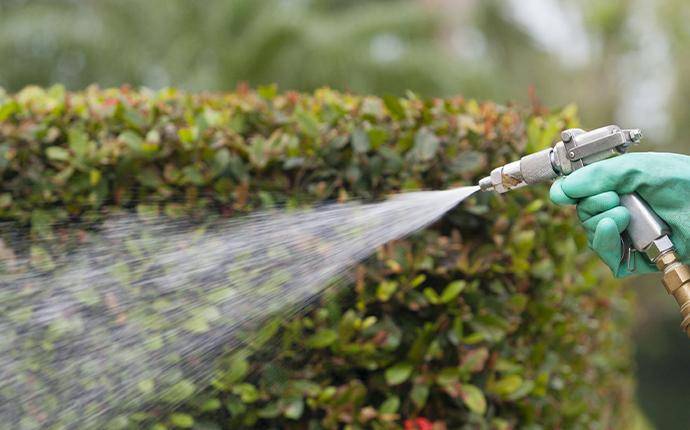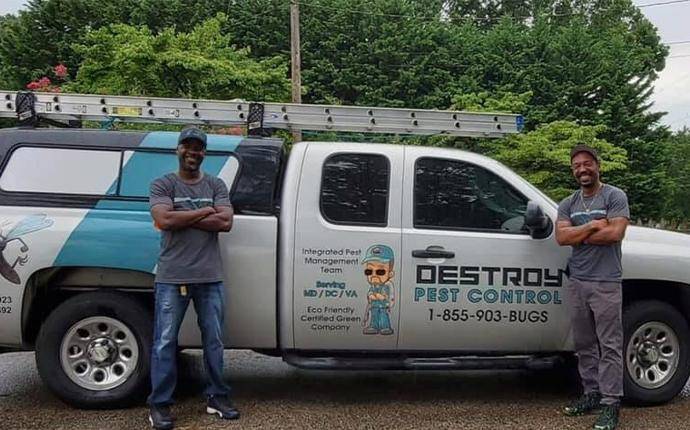 Specific Treatments For The Most Problematic Pests In DMV
On top of our innovative general pest control plans, our Destroy Pest Control residential experts also provide specific pest control treatments.
Mosquito Control: Utilizing Integrated Pest Management methods, we'll provide eco-friendly, pesticide-free, monthly Mosquito Control solutions during the height of mosquito season (April to October).

Rodent Control: Using a combination of structural, mechanical, and bait traps, we'll provide our bi-weekly rodent services that can get your mice or rat problem under control. We even offer optional cleanup services to take care of toxic rodent feces.

Bed Bug Control: With bed bug spot treatments and comprehensive solutions, we can help you take back the night from these invasive, frustrating, and potentially dangerous pests. Plus, we'll always follow up to be sure you're satisfied with the results.
Frequently Asked Questions
Do you offer same-day services?
Yes! To a majority of our clients in the DMV area, we'll provide same-day services. At the very least, we'll provide next-day services no matter what.
What kind of products do you use?
We only use products that meet the latest industry standards and keep with Integrated Pest Management methodologies. These include eco-friendly and pet-friendly solutions for your home.
How experienced are your technicians?
We ensure that our technicians are highly trained and certified in the latest pest control solutions and techniques. They not only have experience in the industry and the area, but are 100% committed to customer service.
Do you offer free estimates?
We sure do! Call us today to schedule yours.
Learn how our team can eliminate pests from your DMV area business.
Schedule Your Free Inspection
Complete the form below to schedule your no obligation inspection with Destroy Pest Control.