Professional Pest Management For Glen Burnie, MD Properties
A big town with an intriguing name, Glen Burnie is one of Baltimore, Maryland's most popular suburbs. More than 67,000 people live in the homes and apartment complexes around town, nicknamed the "Chrome City" for its unique architecture, city skyline, and promising future for young college graduates. Today, Glen Burnie is a comfortable community for commuters and retirees to enjoy Baltimore in a more relaxed setting. Despite its out-of-the-ordinary name, Glen Burnie is an average middle-sized suburb just outside of a large magnet city. Like so many similar towns, though, this area struggles with attacks from pests at every turn. Creatures like mosquitoes, stinging insects, and rodents make life a continuous struggle, and keep home and business owners from living the lives they want.
When the time comes to professionally treat your Glen Burnie pest infestations, don't just exterminate them – destroy them! The team at Destroy Pest Control has been servicing Glen Burnie for many years, with more than 2 decades in the pest control business. We help home and business owners get the help they deserve by creating affordable treatment plans that exceed every need. If pests are to blame for your Glen Burnie discomfort, get Destroy Pest Control on the phone right away.
Home Pest Control In Glen Burnie, MD
If you own a home in Glen Burnie, you have and will experience the threat of pest activity. While prevention steps and do-it-yourself (DIY) mitigation helps reduce your risks, there is no way to prepare for an infestation when it happens.
Destroy Pest Control takes pride in removing the guesswork from residential pest control, offering both generalized and specific plans for any need. We treat pests of all kinds, including but not limited to:
Rodents
Cockroaches
Fleas
Spiders
Ants
Lawn Pests
Protect what's yours in Glen Burnie. Call Destroy Pest Control for an initial residential inspection today.
What Is The Most Effective Way To Control Mosquitoes In Glen Burnie Backyards?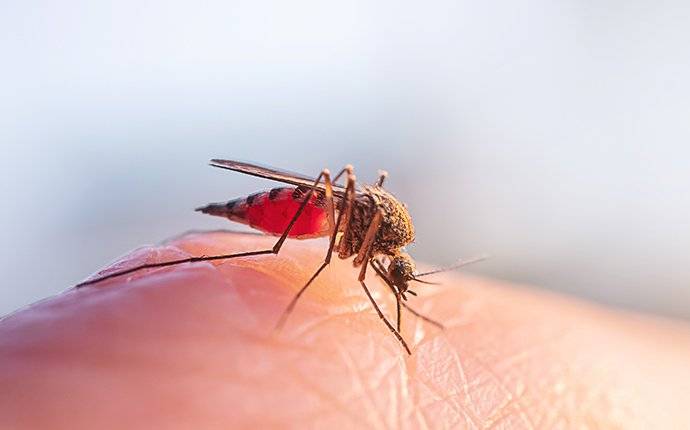 Mosquitoes are difficult insects to control around Glen Burnie backyards, especially during the height of summer. The best and most useful method to reduce their numbers is seasonal mosquito abatement with Destroy Pest Control.
However, you may also prevent them from ever reaching your property by trusting the following steps:
Removing all standing water from the premises (birdbaths, fountains, pots, etc)
Eliminating any harborage zones for growing populations. This includes shady tree overhangs, tall grass, or thick bushes.
Wear long clothing while outside, and tuck your pants into your socks for added protection.
If these prevention steps fail to properly address mosquitoes before the start of the season, there is still hope.
Destroy Pest Control offers a seasonal mosquito abatement plan that exterminates mosquitoes even during the height of their active season. Call now for a free quote as soon as possible.
Five Solutions To Glen Burnie's Stinging Insect Problems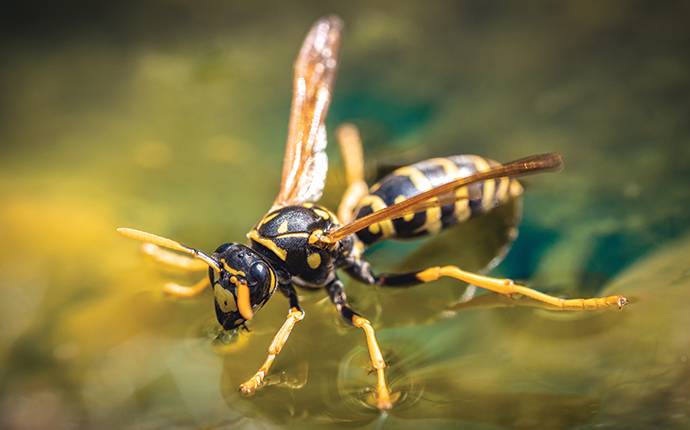 Glen Burnie homeowners experience frequent attacks from stinging insects. During the summer, pests like wasps, hornets, and yellow jackets begin establishing a presence around local properties. While many flying pests have the ability to sting multiple times, wasps in particular can sting without stopping. These stings cause redness and swelling on the skin, as well as raised bumps that take several days to heal. If victims happen to be allergic to the venom in these stings, medical help should be found immediately. The anaphylactic shock from stinging insects has been known to be fatal. Here are five helpful solutions for Glen Burnie's growing stinging insect problem:
1. Pick up all fruit from underneath orchard trees or bushes.
2. Eliminate excess water around the yard. Drain pots, tarps, and potholes as needed.
3. Store garbage inside large plastic bins. Do not leave these bins uncovered for very long.
4. Remove the beginnings of wasp nests as soon as they are spotted.
5. If wasp nests are too established to remove alone, contact a professional team like Destroy Pest Control.
In general, the DIY removal of a stinging insect nest is not recommended for safety reasons. If you think or know that a nest is active around your property, let the team at Destroy Pest Control lend a hand. Contact us for stinging insect treatments today.
Commercial Pest Control In Glen Burnie, MD
Glen Burnie has long been a land of opportunity, which is why there are so many successful businesses in the area. Many of these businesses rely on the helpful efforts of Destroy Pest Control to keep them safe, operational, and pest-free.
At Destroy Pest Control, every commercial pest control plan is customized to match your personalized needs. All plans are adjustable to industry standards and guidelines, especially for businesses in:
Food Franchises Or Restaurants
Government Buildings
Healthcare Facilities
Office Spaces
Storage Units
Make the most of your business with help from Destroy Pest Control. Inquire about our commercial pest control plans by submitting an online contact form.
Schedule Your Free Inspection
Complete the form below to schedule your no obligation inspection with Destroy Pest Control.
Destroy Pest Control Blog
If there was a list of the reasons why people loathe spiders, it would be long. The fact that many craft clear webs that you may stumble into would likely be at the top. If not that, it would be their…
Destroy Pest Control Blog
If there was a list of the reasons why people loathe spiders, it would be long. The fact that many craft clear webs that you may stumble into would likely be at the top. If not that, it would be their…