Quality Pest Management In Fairfax, VA
Established in 1961, Fairfax, VA, is an independent suburb of Washington D.C. It's a small town, encompassing six square miles of lovely landscaping and urban charm. It's a wonderful place to live and visit, but we're not the only ones who think so. Local pest populations are active all year long here in Fairfax, meaning our homes and businesses are vulnerable to the possibility of an infestation. Pest infestations pose a long list of health and safety threats to you and everyone on your property, which is why it's crucial to get help from pest professionals.
Destroy Pest Control is at your service. We are a family owned and operated company with over 15 years of experience in the world of residential and commercial pest control. Thomas Murray and our team of pest managers work hard to bring you innovative pest control solutions at a fair price. We're a customer-friendly company with a dedication to your satisfaction. Help us help you, and get in touch with us today to discuss your pest control needs. We're here to help you.
Home Pest Control In Fairfax, VA
Here at Destroy Pest Control, we've provided over 200 local homeowners with comprehensive home pest control services in Fairfax, VA. Once we inspect the premises, identifying the nature of the infestation, we get right to work customizing an approach to meet your needs. Some of our home treatments include:
Sweeping down spider webs

Power spraying the exterior

Laying granules around the exterior

Spot treating interior harborage areas and entry points
After treating your home, we come back for monthly exterior maintenance visits to keep your property protected throughout the year. We also offer additional residential services for bed bug control, rodent control, mosquito control, and bio-disinfecting treatments. Reach out to us to get started.
The Importance Of Bio-Disinfecting Treatments In Fairfax Businesses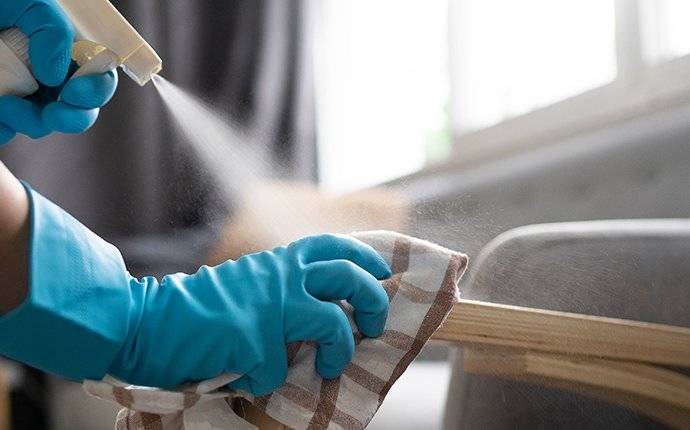 Your Fairfax business is exposed to all kinds of bacteria and pathogens every day, compromising the air quality, vulnerable surfaces, and the overall well-being of everyone on the premises. It's imperative to address your disinfecting needs in order to protect your employees and customers, not to mention your overall reputation. Nothing brings a business down like bad word of mouth. That's why we suggest bi-disinfecting treatments from pros.
The Destroy Pest Control team will provide advanced cleaning solutions for all kinds of commercial properties. We provide a deep clean of the premises, purifying air, removing harmful contaminants, and creating a healthier overall environment. Our superior bio-disinfecting treatments in Fairfax, VA are performed with deep steam technology, using heat cleaning instead of harsh chemicals.
We prioritize using safe and eco-friendly methods to effectively remove bio-hazardous substances and allergens from your facility. All of our treatments adhere to OSHA regulations for disposal of bio-hazardous waste, and we work hard to bring you the absolute best in the biz. Call today to hear more about our ozone disinfectant treatments, odor removal treatments, and deep cleaning services.
Are The Stinging Insects In Fairfax Dangerous?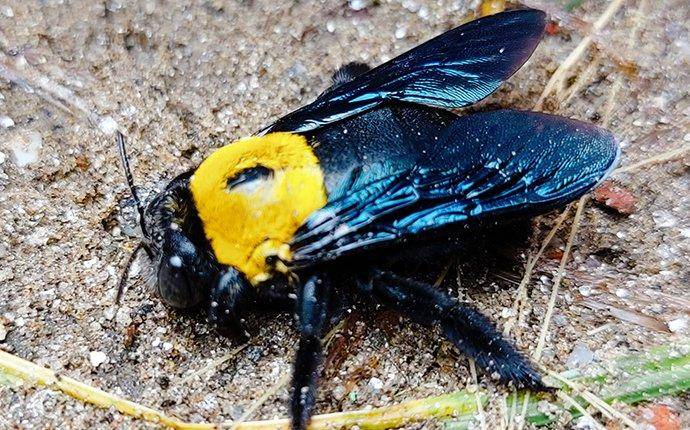 From bees and yellow jackets to hornets and fire ants, stinging insects are dangerous pests that can cause great discomfort and pain when they sting. Not only that, but there are many different consequences of getting stung by these unwelcome guests. Depending on the individual, the reactions can vary from mild to fatal.
If you have an allergy, getting stung can lead to a severe reaction and anaphylactic shock. That's the worst-case scenario. Luckily, it's rare for a sting to kill someone; however, there's also the site of the wound to think about. It can become seriously infected if not tended to properly and promptly.
In order to effectively protect your Fairfax property from the dangers of stinging insects, we highly recommend getting regular treatments from the pest professionals. The team at Destroy Pest Control can help you keep your property free of stinging insects all year long. We treat the premises to deter stinging insects from making your property their new home. Reach out to us today for your detailed service.
Commercial Pest Control In Fairfax, VA
The best way to protect your Fairfax business from the perils of pest infestations is with help from experts. That's where Destroy Pest Control comes in. We've worked with a variety of local facilities, including hospitality, multi-family housing, warehouses, schools, and office spaces. Our commercial plans cover rodents, spiders, ants, bed bugs, fleas, flies, cockroaches, bees, hornets, and wasps.
Our team is reliable, meaning we always do what we say we'll do, no exceptions. Our green and eco-friendly treatment options allow you to customize your treatments to cater to your preferences, your facility, and your business at large. Our IPM (Integrated Pest Management) strategies give you thorough protection from commercial infestation, and there's no pest problem too big or too small for our team to address. Contact us to learn more.
Schedule Your Free Inspection
Complete the form below to schedule your no obligation inspection with Destroy Pest Control.