Customized Pest Control For Your DMV Area Business
As a locally owned and operated DMV area business, we take special pride in caring for the pest control needs of all our local commercial clients in every way that they need. Now, one thing your potential customers in the DMV area is that they are very aware of what kind of service they get. They're also aware of how everyone's actions impact the community. That's why enlisting the help of a pest control company that does not practice environmentally friendly pest control methods might backfire, damaging your reputation in the community.
While pest problems themselves are an even larger threat to your reputation in the community, you don't have to choose between the lesser of two evils. In fact, with Destroy Pest Control's experienced pest technicians and eco-friendly, Integrated Pest Management methodologies, you can have the best of both worlds. Why put your inventory, customers, employees, or your reputation on the line when affordable solutions are right down the road? With just one phone call, you'll have access to the kind of customer service that has earned us high rankings on all of the following websites:
Angie's List

HomeAdvisor

Yelp

Thumbtack

NextDoor
Give us a call to schedule a free inspection with one of our certified commercial pest managers, or read more about our services and processes below. We service all kinds of DMV area facilities, such as:
Hospitality facilities

Multi-Family Housing

Warehouses

Schools

Office Spaces

Restaurants
If you own or manage this kind of facility, then you're bound to have a pest problem when it's least convenient. Get preventative care today from professionals that put your business' needs above our own.
Eco-Friendly Pest Control That Won't Break Your Budget
Our commercial pest control services are not only the most effective in the DMV area, but they also prioritize everything that matters most to you. If you want us to work around your schedule, we can do that. If you want pest control that won't put your property, employees, or customers at risk, that's all we offer. And if you need affordable rates combined with attentive customer service, then you've found your sweet spot.
We know that you treat your customers like family, and that's why we do the same for your business. When you join the Destroy Pest Control family, you'll get all of the following benefits and more:
Integrated Pest Management (IPM)

Eco-Friendly Products

Customized Programming

Sanitation Services
When pest control is specially designed to meet your needs, you can say goodbye to some of the most frustrating commercial facility invaders in the area like ants, roaches, pantry pests, and more. Here's how it works:
We inspect top to bottom, front to back, from each window to every wall. We will also inspect the crawlspaces and attics for existing problems or any conducive conditions that could attract an infestation.
We will sweep down spider webs, power spray the exterior, and lay granules on the exterior as well. On the interior, we will spot treat harborage areas, entry points, and low-traffic areas that attract pests the most. Since customer service is our priority, we'll treat your facility monthly to ensure that the problems are taken care of promptly.
We also offer emergency pest control services that can provide coverage for pop-up pest problems that you don't want your customers to witness. Plus, since our eco-friendly products are so effective, we'll only need to spray the exterior of your facility after our first round of treatments, so you'll never have to schedule our services around your operating or working hours.
Our Specialty Pest Control Offerings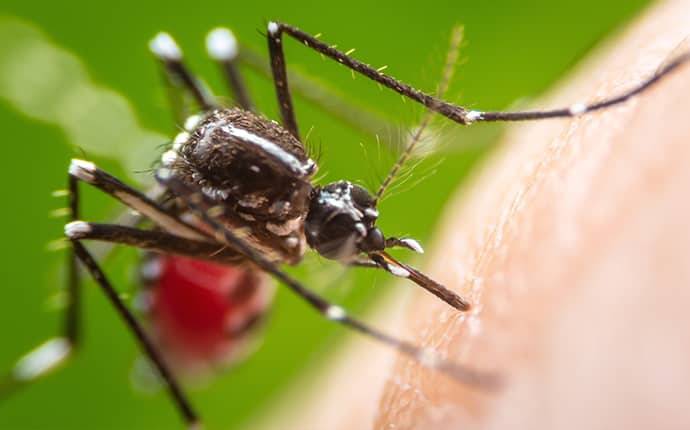 On top of our general pest control plans, we also offer specific pest control services for some of the most invasive, costly, and dangerous pests that plague DMV area business.
If you have a mosquito problem on your property, you could be subject to a damaged reputation (or an expensive lawsuit) because of mosquitoes' unique ability to spread dangerous diseases. With eco-friendly products that can protect your landscaping and your customers, our natural mosquito control techniques can provide professional assurances where you need them the most.
Rodents will not only destroy your inventory and your property, but they'll also spread all kinds of dangerous bacteria around your facility. Fortunately for you, our innovative trapping and monitoring systems can stop a rodent infestation before it becomes unmanageable.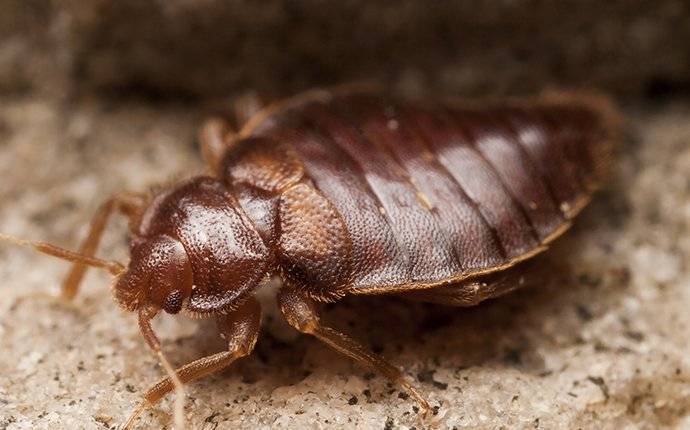 As a commitment to serving all of our DMV area customers, we provide eco-friendly cleaning solutions that can eradicate all kinds of harmful contaminants from your business environment and even reduce the spread of COVID-19. We always adhere to strict OSHA requirements, even when disposing of waste.
Bed bugs will invade commercial facilities just as easily as they will residential properties, so proper bed bug care is necessary to protect your business' reputation. Don't waste time on ineffective DIY solutions when affordable, professional help is just a call away.
Commercial Pest Control Frequently Asked Questions (FAQs)
What kind of businesses do you service?
We love to help out as many DMV area commercial facilities as possible. That's why we offer our services to hospitality facilities, multi-family housing units, warehouses, schools, office spaces, and restaurants.
Do you offer sanitation services?
Yes. Our bio-disinfecting services include a wide range of advanced cleaning solutions that can keep your employees and customers safe in environmentally friendly ways.
Do you offer emergency services?
We do! With on-call, experienced pest professionals, we can assure you that your customers will never have to witness a pest problem in your facility.
Learn how our team can eliminate pests from your DMV area home.
Schedule Your Free Inspection
Complete the form below to schedule your no obligation inspection with Destroy Pest Control.