Quality Pest Solutions For Calverton, MD Properties
Situated nearly equidistant from Baltimore and Washington D.C., the centrally located town of Calverton is a primarily residential area that offers its residents the best of everything. With cozy neighborhoods, local businesses and big chains alike, as well as well-rated schools, it's no wonder people flock to the area. The area presents a mild climate all year round even during the winter months making it an ideal place to call home. Unfortunately, these moderate conditions are also highly desirable for pests of many kinds.
Destroy Pest Control is where eco-friendly meets expertise. Whether you're a homeowner or business owner, we customize every treatment to meet your specific needs with the highest quality eco-friendly tools. We are committed to your satisfaction, which is why we provide free initial inspections, emergency services, and honest communication. Contact us today to get started living pest-free.
Home Pest Control In Calverton, MD
At Destroy Pest Control, we believe that everyone has the right to a safe, pest-free environment to call their own. That's why we're focused on providing Calverton homeowners with the highest quality environmentally friendly home pest control solutions. We offer free, no-obligation initial inspections in order to gain a comprehensive understanding of any issues that you're facing. From there, we utilize Integrated Pest Management methods, which is the gold standard in pest control, proving that you don't need to sacrifice safety for results. These treatments usually occur every three months in order to ensure pests stay away from your property. And for the most pervasive pests like bed bugs, mosquitoes, and rodents, we offer specialty services for total eradication. Contact us today to keep your home pest-free.
What Everyone In Calverton Should Know About Mosquitoes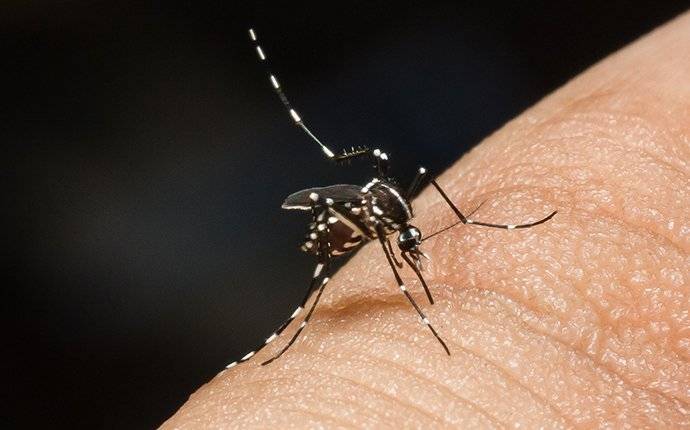 Mosquitoes have the ability to make your summer miserable, with the itchy bites that they leave behind. In order to better enjoy your time outdoors, here are a few things that everyone in Calverton should know about mosquitoes:
Mosquitoes have very specific needs. Not only do mosquitoes require human blood to reproduce, but they also need a safe location of stagnant water in order to lay their eggs. That's why homeowners should look to minimize areas of stale water around their property. Places like birdbaths, kiddie pools, and your pets' water dishes should be checked regularly.

They spend a lot of time being active. Mosquitoes are most buzzy during the hours of dusk and dawn, which makes for a significant amount of time where people may also be outdoors.

There are smells they can't stand. Plants like citronella, tea tree oil, peppermint, catnip, and lemon eucalyptus are all smells that mosquitoes tend to avoid.

Their season is long. While the peak of mosquito season takes place over the summer months, the entire season is quite long, ranging from April through October.
Preventing mosquitoes is hard. Nearly everything about human existence is attractive to them, which makes keeping them at bay a difficult task. For the most effective way to keep mosquito populations low on your property, contact Destroy Pest Control today.
A Handy Guide To Keeping Ants Out Of Your Calverton Home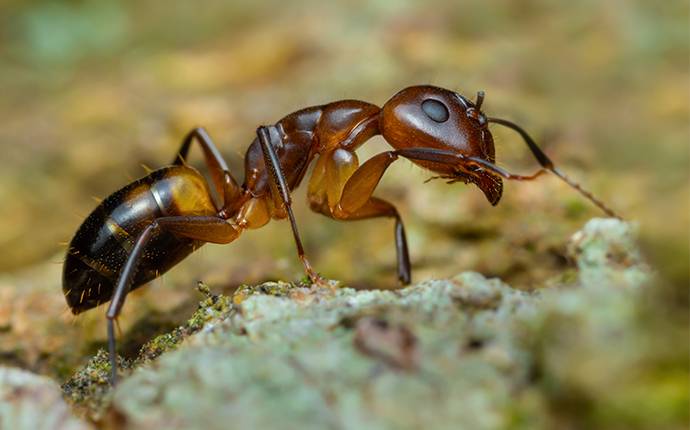 Because ants are such a common nuisance pest, Calverton homeowners will come into contact with an ant problem at one time or another. And while most species of ant don't pose a health risk to humans or pets, they're an unsightly, unwanted problem. Here are a few tips for keeping them out of your home:
Seal up your home. Due to their size, ants can easily slip through the smallest of openings. Thoroughly patch up any cracks or crevices in your home's foundation, use weather stripping and door sweeps where necessary, and make sure that all window and door screens are without holes.

Store food and trash property. Ants will eat any human food crumbs they can find, whether they're leftovers on the counter or scraps in the garbage. Always store food in sealed containers and opt for a trash bin with a secure lid.

Address areas of excess moisture. It's not uncommon for ants to congregate around places like leaky faucets or sweating toilets, so addressing these problems is key.

Keep your home clean. Ants can easily mistake spilled shampoo or soap for a food source and will flock to them. Always clean spills thoroughly to remove the attraction.
Ants can be a pesky problem and preventing them may prove difficult. For protection from ants of all species, contact the professionals at Destroy Pest Control today.
Commercial Pest Control In Calverton, MD
At Destroy Pest Control, we know how devastating pest problems can be for your business, but that doesn't have to be the case. Our approach is simple: provide the highest quality eco-friendly pest control solutions at prices that won't break your budget. Businesses who work with us receive the safest treatments, Integrated Pest Management methods for lasting results, and customization every step of the way. And for the most invasive pests, we offer bed bug control, bio-disinfecting treatments, rodent control, and mosquito control. Whether your business is a warehouse, apartment building, medical facility, or restaurant, we can help. Contact us today for more information on keeping your business pest-free!
Schedule Your Free Inspection
Complete the form below to schedule your no obligation inspection with Destroy Pest Control.
Destroy Pest Control Blog
If there was a list of the reasons why people loathe spiders, it would be long. The fact that many craft clear webs that you may stumble into would likely be at the top. If not that, it would be their…
Destroy Pest Control Blog
If there was a list of the reasons why people loathe spiders, it would be long. The fact that many craft clear webs that you may stumble into would likely be at the top. If not that, it would be their…