Complete Bio-Cleaning Services For Your DMV Area Home Or Business
Sometimes, the most dangerous home or business invaders are the unseen contaminants. If you don't have your home or business professionally cleaned regularly, then you could be exposing your family to the threat of harmful diseases and, for business owners, irreparable damage to your reputation in the community. The COVID-19 pandemic has shown all of us that regular disinfectant cleanings are paramount to the protection of anyone in your DMV area home or business.
Whether it's an airborne pathogen, pests spreading dangerous bacteria, or the harmful contaminants that can make their way into your home or business over time, why not let the professionals provide you with peace of mind in these times of uncertainty?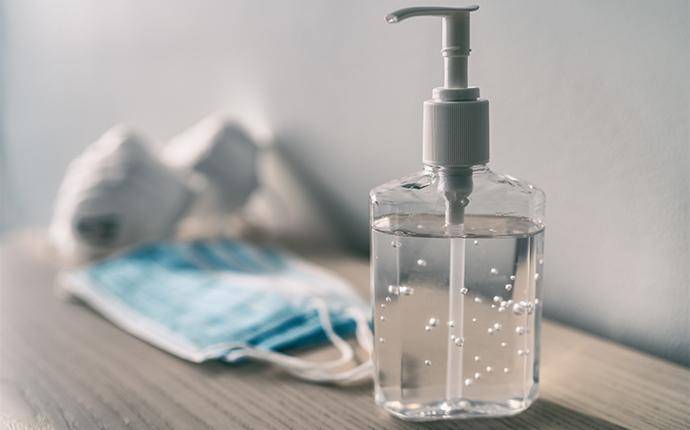 The Eco-Friendly Expert Solutions
At Destroy Bio Cleaning, we offer a wide range of advanced cleaning solutions to remove harmful contaminants you may not even realize are in your home or business. We are highly skilled and extensively trained to purify the air and deeply clean the surfaces inside your home or business, creating a much healthier environment all around. We are proud to offer all of the following bio-cleaning services:
Bio disinfectant treatments with deep steam technology: We offer advanced deep steam cleaning treatments designed to remove biohazardous substances and allergens from the surfaces in your home. Our bio disinfectant treatments are always safe and eco-friendly, and we strictly adhere to OSHA regulations for disposing of biohazardous waste. We rely on advanced heat cleaning technology rather than harsh chemicals, which have been proven effective against a wide range of harmful bacteria and may stop the spread of COVID-19.

Ozone disinfectant treatments (designed to remove airborne dirt and other toxins): Ozone air cleaning devices are safer and more environmentally friendly alternatives to ordinary household disinfectant sprays. They use water and gas rather than harsh chemicals to treat and eliminate microbial contamination in the air, and they are proven effective against many common indoor toxins.

Odor removal treatments: At Destroy Bio Cleaning, we use safe, effective, eco-friendly products to remove any micro-sized particles in the air that may be causing strong odors. We are certified by the Department of Agriculture as an environmentally friendly cleaning company, which means we never rely on harsh chemicals or perfumes. When you work with us, you can breathe easy knowing the air in your home is cleaner and safer than ever before.

Commercial and residential deep cleaning services: We use high-quality products to sanitize all frequently-touched surfaces, as well as floors and carpets. Why protect your home or business from pests alone when you can protect it from everything that wants to threaten your peace of mind?
Destroying To Protect Your DMV Property
By destroying what doesn't belong in your home or business, our residential and commercial experts will provide the assurances you're looking for when you enlist professional help. Since customer service is our specialty, you'll always feel like a priority. When you always feel like a priority, you'll always feel protected, and you can't put a price on that (although ours are pretty low). Give us a call today to schedule your free inspection.
Learn more about our home pest control and commercial pest control solutions.
Schedule Your Free Inspection
Complete the form below to schedule your no obligation inspection with Destroy Pest Control.