Quality Pest Solutions For Bethesda, MD Properties
Located just miles from the heart of Washington D.C., the unincorporated community of Bethesda is one of the most desirable suburbs in the area. With the McGrillis Gardens, local shopping, and neighborhoods to fit every need, there is always something happening here. Though the climate in Bethesda is relatively mild throughout the year, it manages to make way for common area pests no matter the season.
Founded on the notion that everyone deserves honest, professional, and safe pest control, Destroy Pest Control is here to protect your home or business from pests. We're a locally-owned family business that seeks to provide customers with eco-friendly, long-lasting pest control solutions that follow Integrated Pest Management for your complete safety. For more information and to receive your free inspection, contact us today.
Home Pest Control In Bethesda, MD
Pest infestations can leave Bethesda homeowners feeling stressed and alone, but that doesn't have to be the case. At Destroy Pest Control, we're a locally-owned and family-owned business, so we believe that every customer deserves the best. To us, this means personal service with professional solutions. Our technicians are friendly, knowledgeable, and highly trained in the methods of Integrated Pest Management, which we put to use working on your property. Every service that we perform utilizes eco-friendly products so that we're never doing more harm than good.
We start with a thorough inspection of your property and then work alongside you to determine what the best course of treatment and maintenance will be. And through Integrated Pest Management protocols, we're able to apply minimal chemicals and actually understand why or how something occurs rather than gloss over it, leaving you with more problems. In addition to our general pest control offerings, we provide homeowners with pest-specific treatments for pests like mosquitoes, bed bugs, and rodents, so that you're covered on all fronts.
For more information on how Destroy Pest Control can help keep your Bethesda home safe from pests and to schedule your free, no-obligation inspection, contact us today.
Four No-Sweat Mosquito Prevention Tips For Bethesda Properties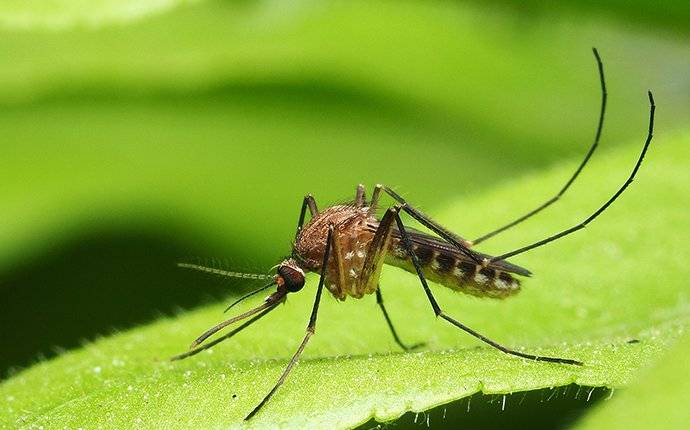 Mosquitoes in Bethesda can turn your outdoor gatherings into a nightmare, as they leave behind bites that will leave you itching for days on end. Here are four tried and true tips for keeping them at bay:
Consider your greenery. It's said that plants like citronella, eucalyptus, cucumber, gardenia, and lavender all contain properties that are naturally repelling to mosquitoes.

Remove still water. A mosquito's favorite place to lay their eggs is in stagnant water, which tends to be found in birdbaths, kiddie pools, and even your dog's outdoor water bowl.

Always be sure to turn over the water in these spots regularly and prevent water from settling grill and pool covers.

Keep your yard clear of debris. In addition to another ideal place to lay their eggs, leaf piles, and hedge trimmings all create a desirable resting place because they're dark, damp, and cool. Strive to keep your yard free of these things.

Limit the human factor. The main reason why mosquitoes loiter around your property is that they need human blood to reproduce. This means wearing unscented hygiene products, limiting the amount of alcohol you drink, and aiming to spend less time outside during dusk and dawn will help reduce your odds of getting bitten.
Despite your best efforts, keeping mosquitoes away is actually much harder than it appears. That's why for the safest, most complete protection against mosquitoes, contact Destroy Pest Control today.
Ridding Roaches from Your Bethesda Home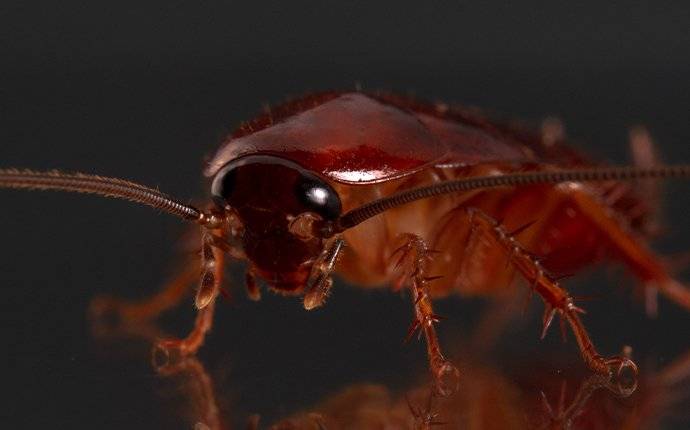 While cockroaches can be found anywhere that people are, they are definitely drawn to urban areas like Bethesda homes. Here are a few tips to keep your home inhospitable to them, no matter the season:
Seal up cracks and crevices around your home.

Store your trash securely both inside and outside.

Aim to not let dishes pile up.

Limit the number of places where you eat.

Clean your surfaces regularly.

Always keep food stored in airtight containers.

Address leaky pipes, faucets, and toilets.
Don't get stuck with cockroaches! They're dangerous to your health and can be difficult to evict once they're found your home. For more information on keeping roaches away from your home, contact Destroy Pest Control today.

Commercial Pest Control In Bethesda, MD
When it comes to protecting your business, never underestimate the negative impact that pests can have on your day-to-day operations. At Destroy Pest Control, we have the experience, and we've seen it all. That's why each day, our local family-owned business seeks to provide our fellow businesses with the highest quality pest control solutions around. We're also big believers that pest control shouldn't break the bank, which is why we are committed to customizing our pest control plans to all of your needs, not just some of them.
In addition to the custom plans we offer, Destroy Pest Control is proud to offer only the best eco-friendly products and treatments that follow strict Integrated Pest Management guidelines so that we are actually understanding why and how issues occur, rather than just covering them up. In addition to general pest control, we offer targeted services for bed bugs, rodents, mosquitoes, and bio-disinfecting treatments, which get rid of harmful contaminants.
To learn more about how Destroy Pest Control can help keep pests out of your business, contact us today.
Schedule Your Free Inspection
Complete the form below to schedule your no obligation inspection with Destroy Pest Control.
Destroy Pest Control Blog
Unfortunately, this includes pantry pests like the carpet beetle, cigarette beetle, larder beetle, clothes beetle, and Indian meal moth.
Destroy Pest Control Blog
Unfortunately, this includes pantry pests like the carpet beetle, cigarette beetle, larder beetle, clothes beetle, and Indian meal moth.