Complete Pest Management In Baltimore, MD
Founded in 1729, Baltimore, MD, is the most populous city in the state. It's nicknamed "Charm City" and celebrated for its esteemed steamed crabs from the Inner Harbor. It's also where the first U.S. post office was inaugurated in 1774. A lot has changed since then, but one thing remains — the presence of local pest populations. All year long, Baltimore homes and businesses are vulnerable to potential infestations, and that's an issue best left to the professionals.
Destroy Pest Control is a family owned and operated company that provides residential and commercial pest control solutions. With over 15 years of experience in the world of pest control, we have your back. Our services are customized to meet your needs, bringing you quality solutions for bed bug control, rodent control, mosquito control, bio-disinfecting treatments, and more. Call today to learn more.
Home Pest Control In Baltimore, MD
The best way to protect your Baltimore home from an infestation is to reach out to the experts. We've serviced over 200 homes with complete residential pest control services. We customize treatments to meet your needs in a way that works for you and your loved ones. Some of our services include:
Sweeping down spider webs

Power spraying the exterior

Laying granules around the exterior

Spot treating interior harborage areas and entry points

Monthly exterior maintenance
Not only do we eliminate all pest activity from your home, but we also keep you protected moving forwards. Contact us today to learn more about our home pest solutions in Baltimore, MD, and we'll schedule your free inspection right away.
Four Backyard Mosquito Control Tips For Baltimore Residents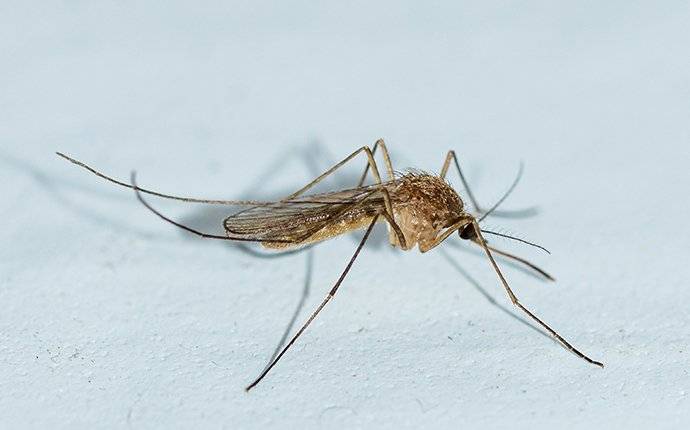 Mosquito activity is a real threat that Baltimore residents should be wary of. These parasitic pests are notorious for giving us itchy bites, but they also expose us to a long list of vector-borne illnesses like Zika and West Nile. If you want to be proactive in your mosquito control efforts, there are some things you can do. Here are four backyard mosquito control trips to keep in mind:
1. Eliminate all sources of standing water, as this is where mosquitoes lay their eggs.

2. When spending time outdoors, make sure to wear insect repellent and permethrin or DEET-treated clothing.

3. If possible, wear long sleeves and long pants to reduce your exposure to mosquitoes.

4. Install window and door screens, or if you already have them, make sure there are no holes or tears.
In order to effectively protect yourself from the dangerous consequences of mosquitoes, the best thing you can do is secure professional protection. Call the experts at Destroy Pest Control today to discuss your mosquito control and prevention needs in Baltimore, MD. We're here to help help protect you from mosquitoes all year long, so get in touch with us today to get started.
How Did These Cockroaches Get Into My Baltimore Business?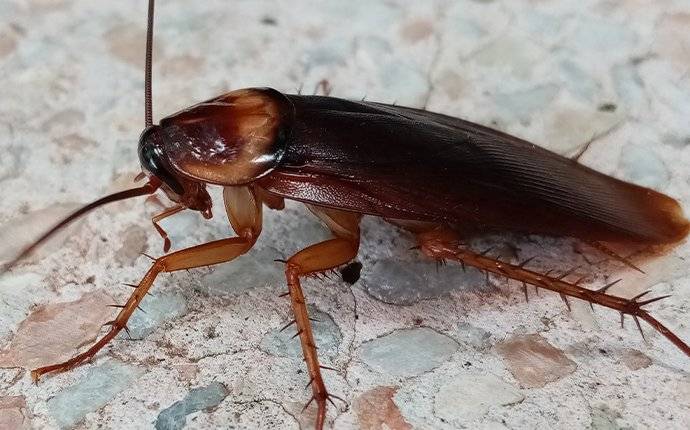 If cockroaches are in your Baltimore business, your reputation is at stake. There are a many of factors that contribute to commercial cockroach infestations. With a variety of food, water, and shelter around your facility, roaches are drawn to your property all year long. Cockroaches gain entry into businesses in all kinds of ways. Here are some common access methods:
Air ducts and remote areas under appliances

Drains, and gaps around pipes, windows, vents, etc.

Small holes and cracks in the foundation and walls

Openings around doors and windows; space underneath doors

Via paper grocery bags, luggage, boxes, containers, bundles of cut firewood, etc.
The best way to deal with cockroaches in your business is to reach out to pest professionals. It's important to take action as soon as possible so you can minimize the scope of the infestation. Here at Destroy Pest Control, we provide complete cockroach control and prevention services that you can count on all year long.
Commercial Pest Control In Baltimore, MD
Owning a business in a big city means the competition is fierce. That's why you have to make sure your reputation remains stellar and intact. Nothing takes down a good reputation like a commercial pest infestation. It can cause a lot of issues for your business and everyone inside of it, exposing your employees and customers to various health and safety risks. Our team is here to protect your Baltimore commercial facility from infestations. We offer:
Detailed guidance regarding federal and state laws and regulations.
Communication with customers to review realistic expectations and pesticide applications.
Innovative pest control techniques, offering green and eco-friendly pest treatment options.
Reliable commercial pest protection for Baltimore businesses that prioritizes complete customer satisfaction.
We've serviced a variety of different properties, some of which include hospitality, multi-family housing, warehouses, schools, and office spaces. Our commercial plans cover rodents, spiders, ants, bed bugs, fleas, flies, cockroaches, bees, hornets, and wasps. Reach out today to get started.
Schedule Your Free Inspection
Complete the form below to schedule your no obligation inspection with Destroy Pest Control.