Professional Pest Management For Arlington, VA Properties
Known as the most populous patch surrounding the Washington metropolitan area, Arlington, Virginia is an old and important part of our nation. Home to our national cemetery, the Pentagon, and Reagan National Airport, there's no shortage of landmarks and important government buildings in this northern Virginia county. But all that urban sprawl also contributes to the things that attract pest populations, meaning you need to take care to protect your property from infestations. Destroy Pest Control has your definitive guide to pest protection, no matter what kind of property you have or what pests are a concern.
Home Pest Control In Arlington, VA
There are way more threats to your home than you probably realize. From common pests to the ones that you don't tend to worry about until they're already there, a wait-and-see approach isn't the best way to address these problems. Instead, choosing to be proactive can help ensure that pest populations never grow on your property without you knowing. As such, we at Destroy Pest Control offer superior guidance to ensure that your home is safe from all these kinds of threats and more. Here's how we help Arlington homeowners protect their property:
Inspections: Pests are good at hiding, which means only trained experts know how to check structures thoroughly for potential problems. At Destroy Pest Control, we offer prompt inspections that help you determine your level of risk.
Treatments: No matter what kind of pest is a concern, we have a treatment method that can help. From bed bugs to ants to rodents, the best protection comes from professionals.
Bio Disinfecting: Destroy Pest Control sets itself apart by offering disinfecting services, which do everything from remove odors to cleansing the air of microscopic bacteria.
No matter which of these services you're interested in, it's better to call today than to wait. Contact Destroy Pest control to get started.
Five Bed Bug Control Tips For Arlington Homeowners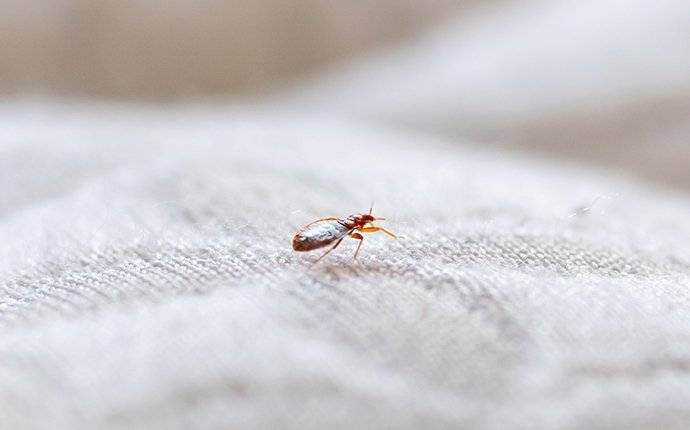 People tend to think that bed bugs won't ever be a problem, either because they keep their homes clean or simply because they've never had an infestation before. But bed bugs are far more common than people realize, and they can invade homes in a number of ways. Here are some tips to consider in order to reduce your risk:
Infested Areas: Despite what their name implies, bed bugs can be found in any room of a house, not just the one you store your mattress in. They are attracted to any dark, cloth-lined areas, meaning even closets and furniture can be targeted. Don't let your guard down in any area of your home.
Hotspots: Bed bugs are hitchhikers, meaning they will cling to unsuspecting people or pets and catch a ride to other locations. That means there are bed bug hotspots, like hotels and other businesses or public areas like transit stations. Avoiding these places and being careful about where you sit down or set your items is important.
Used Items: Another way bed bugs are introduced to homes is through contaminated items like used furniture or clothing items. Check your purchases or hand-me-downs thoroughly before bringing them into your home.
Inspections: Bed bugs are small and good at hiding during the day. That means it's important to have inspections from a trained expert to fully root them out.
Treatments: Professionals also provide the most thorough treatments for bed bugs, ensuring that every bug, nymph, and egg is dealt with.
Don't let bed bugs invade your Arlington home, trust Destroy Pest Control for protection.
What Is The Best Way To Keep Rodents Out Of Restaurants In Arlington?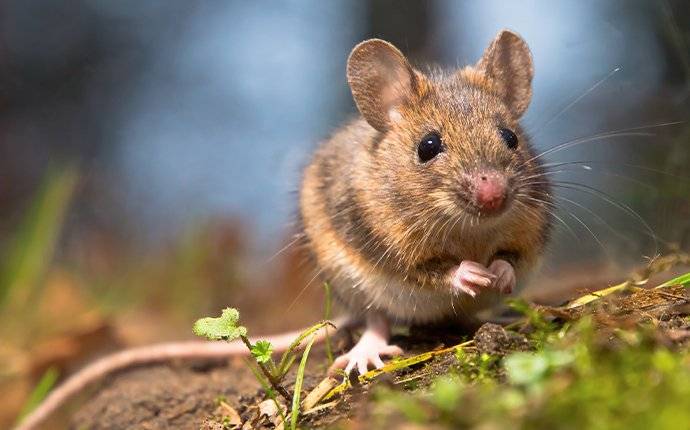 As properties where food is stored, prepared, served, and thrown away, restaurants are prime targets for pests of all kinds -- especially rodents that are looking for a quick meal. In truth, all kinds of businesses can be targeted by pests, but restaurants are especially vulnerable. They can also experience the worst setbacks as a result of an infestation. As public health concerns, pest problems can lead to fines, forced closures, or, at the very least, a loss of reputation within your community. That's why the best way to protect against rodents is with professional assistance. At Destroy Pest Control, we help all kinds of businesses, especially restaurants, protect against rodents and other pests. Don't wait for a problem to cost you even more time and money, turn to Destroy Pest Control right away.
Commercial Pest Control In Arlington, VA
Pests in commercial properties not only scare off employees and customers, but they can also lead to costly damage or even disease outbreaks. That's why proper pest control is a matter of protecting your bottom line, not just avoiding nasty critters. At Destroy Pest Control, we offer the same effective treatments for businesses as we do for residential properties. Here are some of the pests we help protect your business from:
Rodents: Mice and rats carry diseases, chew up your property, and generally cause trouble.
Insects: From ants to cockroaches, all kinds of insects can invade your property and lead to larger issues.
Parasites: This category includes bed bugs, fleas, ticks, mosquitoes, and any other kind of pest that bites people or animals in order to feed.
Spiders: These pests are signs of existing pest problems because spiders are only attracted to properties in search of food. Since they eat other bugs, you know that there must be some other population attracting them.
Protect your Arlington business from pests of all kinds by contacting Destroy Pest Control today.
Schedule Your Free Inspection
Complete the form below to schedule your no obligation inspection with Destroy Pest Control.