Professional Pest Management For Alexandria, VA Properties
Founded in 1749, the independent city of Alexandria, VA, is overflowing with brick sidewalks, historic landmarks, and charming boutiques. Located just south of Washington D.C., it's beautifully situated on the Potomac River, providing residents and visitors with lovely views throughout the year. However, pests also love life by the Potomac, which means our homes and businesses are susceptible to pest infestations all year long.
Infestations can lead to serious consequences for your Alexandria property, and that's why it's important to get professional protection. The team at Destroy Pest Control is here to help. Our family owned and operated company has over 15 years of experience in providing quality residential and commercial pest control services. We deal with a long list of common area intruders, some of which include rodents, ants, stinging insects, bed bugs, cockroaches, pantry pests, mosquitoes, spiders, silverfish, fleas, and ticks. No matter what kind of pest problem you're facing, you're not in it alone. We're here to help, so reach out today for your free estimate and inspection.
Home Pest Control In Alexandria, VA
Discovering pests in your home is an absolute nightmare, which is why residential pest protection is the best way to go. Our team has serviced over 200 local residences, providing year-round pest control services that guarantee lasting results and continued protection. Starting with a top-to-bottom inspection, we examine conducive conditions, active pests, crawl spaces, attics, and common problem areas.
From there, we offer customized treatments to meet your needs. We provide a variety of affordable home pest control services in Alexandria, VA, such as sweeping down spider webs, power spraying and laying granules around the exterior, and performing interior spot treatments to harborage areas and entry points. After we finish our treatment, we return monthly for exterior maintenance. In addition to our general pest coverage, we offer additional services for bed bug control, rodent control, mosquito control, and bio-disinfecting treatments. Reach out today to get started.
Four Reasons To Choose Pro Bed Bug Control In Alexandria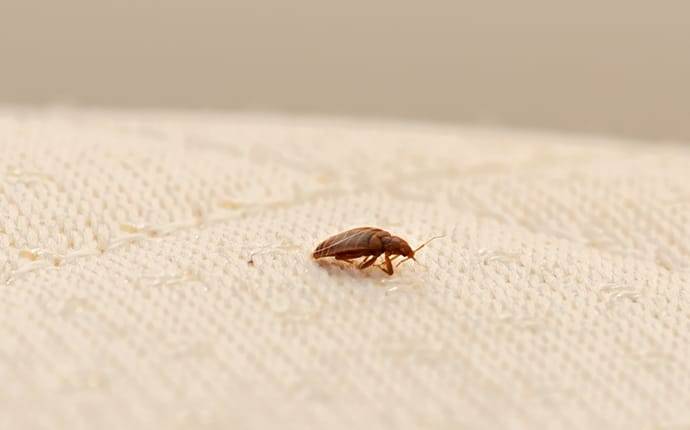 Bed bugs are nocturnal parasites that you certainly don't want in your Alexandria home or business. These intruders get their name because they tend to hide in areas with easy access to human activity, like your bed. The best way to protect your property from bed bug activity is to secure ongoing bed bug control services in Alexandria, VA. Here are four bed bug habits that make them difficult to deal with, illustrating why it's best to leave your bed bug control needs to the professionals:
1. They only come out at night to feed on our blood, so it can be hard to catch them in the act.

2. They hitchhike from room to room, skillfully spreading throughout the property.

3. They lay eggs and breed fast, quickly turning into a real problem that can become unmanageable.

4. They can get into your house on people or items brought in from outside, so you have limited control over their entry.
At the end of the day, pest professionals are the only ones who can deal with bed bugs in a big-picture way that handles the scope of the entire infestation. The sooner you address any bed bug issues, the sooner we can deal with them and get them under control. We have the expertise and experience to detect and eliminate all bed bug activity throughout your property. Call us today to get started.
Do The Rodents In Alexandria Carry Diseases?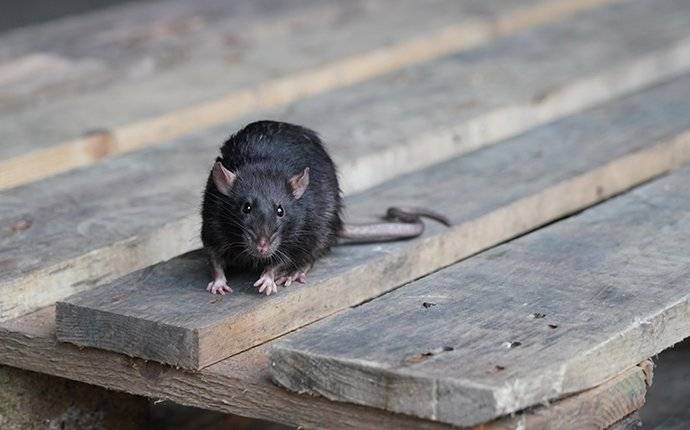 Many potential problems come with rodent activity, and that's why it's important to keep them off your Alexandria property. The fact of the matter is, rodents eat decaying matter, garbage, and whatever they can get their mouths on.
When rodents get into your home or business, they contaminate every inch of the premises, affecting vulnerable surfaces, food sources, and other sensitive areas. This contamination exposes you and everyone else on the property to a long list of diseases. Not to mention they can bite, exposing you to even more adverse health conditions.
Some of the most common rodent-related diseases include hantavirus, LCM (lymphocytic choriomeningitis), bubonic plague, tularemia, salmonella, rat-bite fever, and rabies. In order to protect yourself, it's best to leave your rodent control needs to the professionals. Destroy Pest Control offers the best in rodent control and prevention services in Alexandria, VA, so call us today to get started.
Commercial Pest Control In Alexandria, VA
Our total commercial pest solutions in Alexandria, VA protect a variety of local facilities from the detriments of infestations. We've worked with many properties, such as hospitality, multi-family housing, warehouses, schools, and office spaces. Our team specializes in pest control for restaurants, providing interior and exterior treatments to keep you protected all year long. Our commercial plans cover rodents, spiders, ants, bed bugs, fleas, flies, cockroaches, bees, hornets, and wasps. From start to finish, we will keep your business pest-free and protected, so call us today. We're proud to provide same-day/next-day services and emergency services for your peace of mind.
Schedule Your Free Inspection
Complete the form below to schedule your no obligation inspection with Destroy Pest Control.